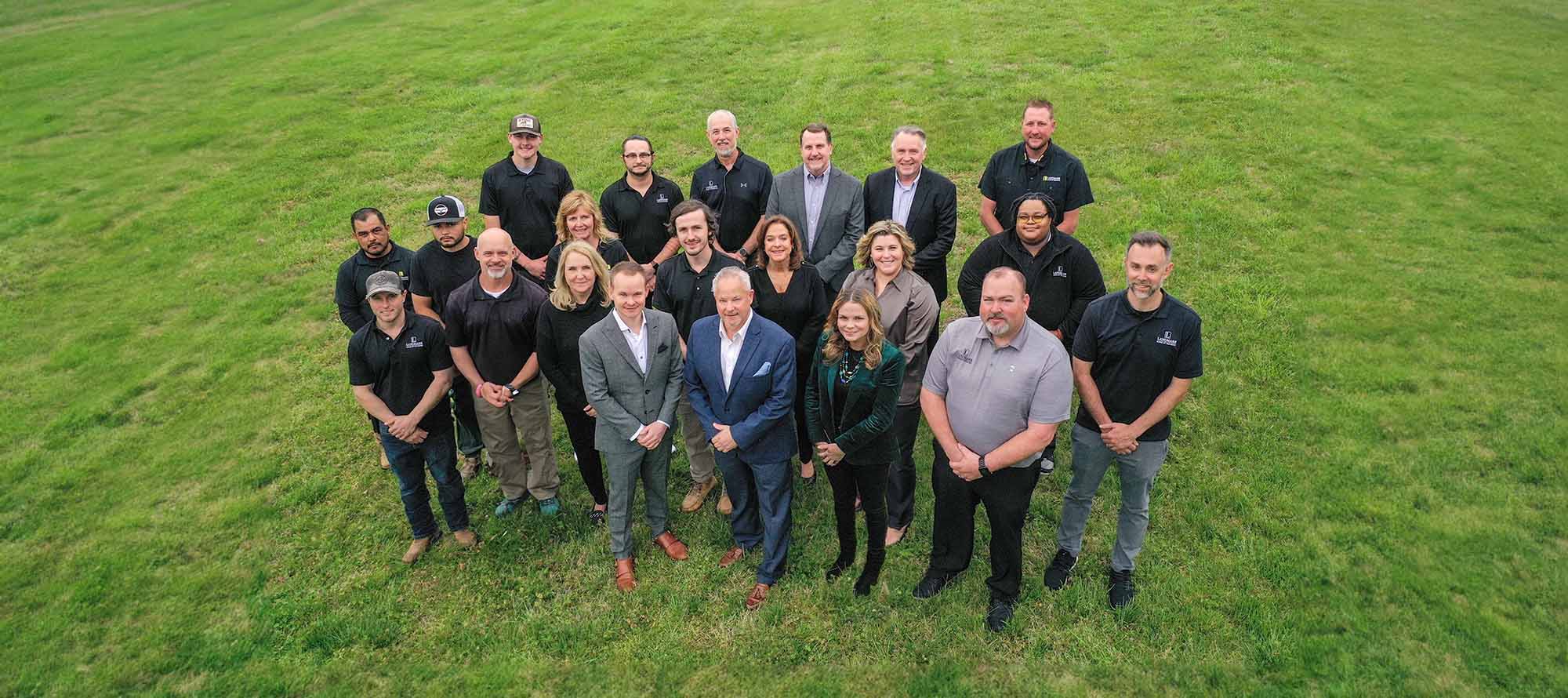 About Landmark Homes of Tennessee
About Landmark Homes of Tennessee
Early in his career, Gary Wisniewski was deeply involved in the hands-on construction process, prioritizing the delivery of high-quality homes that exceed customers' expectations. This commitment to exceptional craftsmanship and adaptable design has remained at the core of Landmark's building philosophy, allowing us to create homes of superior quality that cater to the unique desires and needs of our valued customers.
As Landmark Homes has evolved, Gary continues to actively engage with customers, ensuring that their homes are built to be enduring assets they can take pride in for years to come. Nick, now overseeing the company's operations, injects fresh perspectives and new energy into Landmark's already well-established and efficiently managed business. With Nick actively involved, both in the office and in the field, he is readily available to address any questions or concerns that customers may have, further enhancing the personalized experience we provide.
At Landmark Homes, our collaborative approach ensures that each customer receives dedicated attention from Gary, Nick, and our team, resulting in a home that not only meets but exceeds their expectations. With a combination of experience, expertise, and a commitment to customer satisfaction, we are confident in our ability to deliver exceptional homes that stand the test of time.
Our Leadership Team
Gary Wisniewski
President & Chief Executive Officer
Gary is a visionary leader with a strong background in the homebuilding industry. As the Chief Executive Officer of Landmark Homes, Gary is responsible for driving the company's strategic direction, overseeing operations, and ensuring the delivery of high-quality homes to customers. With over 30 years of experience in the industry, Gary has successfully led Landmark Homes through periods of growth and expansion. Under his leadership, Landmark Homes has built a reputation for excellence, delivering innovative and sustainable homes that customers can personalize to their individual needs. His commitment to quality craftsmanship, attention to detail, and customer satisfaction has resulted in a loyal customer base and long-term success. Recognized for his exceptional business acumen and strong leadership skills, Gary fosters a collaborative and empowering work culture at Landmark Homes. He believes in investing in his team's professional growth and creating an environment that encourages innovation, teamwork, and continuous improvement.
Nick Wisniewski
Vice President & Chief Operating Officer
Nick is an accomplished and results-driven Chief Operating Officer with a proven track record of optimizing operational efficiency and driving organizational growth. He has successfully led cross-functional teams, implemented strategic initiatives, and delivered outstanding results in the homebuilding industry. Outside of his professional responsibilities, Nick served as an integral part of the Home Builders Association's growth as the 2022 President. Prior to his role within the family business, Nick worked for a commercial building company in Afghanistan for 2 years after graduating from the Concrete Industry Management program at MTSU. Nick is passionate about empowering individuals and driving organizational success through collaboration, innovation, and operational excellence.
Tom Lawless
Chief Financial Officer
Tom is a seasoned financial executive with over 25 years of domestic and international experience establishing profitable, sustainable operating companies across diverse industries including homebuilding, manufacturing, mining, and transportation. As the Chief Financial Officer at Landmark Homes, Tom plays a vital role in driving the financial strategy and ensuring the company's financial health. He has a deep understanding of the intricacies of the homebuilding industry and his expertise in financial analysis and forecasting enables Landmark Homes to make informed decisions and drive sustainable growth. Tom is a certified Public Accountant (CPA) and Chartered Global Management Accountant (CGMA) and is an active member of the American Institute of CPAs and the Tennessee Society of CPAs. Tom attended Ohio State University and holds a BBA in Accounting from Austin Peay State University. In addition to his professional responsibilities, Tom is a US Army veteran having served our country at Ft. Campbell, KY, Korea, and Somalia.
Katie Risner-Lozuke
Vice President of Sales & Marketing
Katie is an accomplished and goal-oriented leader with an outstanding performance record of driving revenue growth and market expansion in the highly competitive industry of homebuilding. As the Vice President of Sales & Marketing and the company's Principal Broker, Katie plays a pivotal role in developing and executing strategic initiatives to maximize sales, increase brand visibility, and enhance the customer journey. Katie has consistently demonstrated an exceptional ability to build high-performing sales teams, drive customer-centric strategies, and forge strategic partnerships. Prior to joining Landmark Homes, Katie held key executive positions with several of the nation's largest homebuilders, where she successfully launched and scaled innovative sales and marketing programs. As a collaborative and inspiring leader, Katie fosters a culture of excellence, teamwork, and accountability.
Rick Stever
Vice President of Purchasing & Estimating
Rick is a seasoned and results-driven professional with extensive expertise in the homebuilding industry. As the Vice President of Purchasing & Estimating at Landmark Homes, he is responsible for overseeing all procurement and estimating activities to ensure optimal cost management and project profitability. With a successful career spanning over two decades, Rick has consistently demonstrated exceptional leadership skills and a deep understanding of the construction industry. His strategic approach to purchasing and estimating has enabled Landmark Homes to drive significant cost savings while maintaining the highest standards of quality and customer satisfaction. His ability to build strong relationships with vendors and subcontractors has been instrumental in securing the best value for materials and services. As a collaborative leader, Rick excels in fostering cross-functional partnerships and aligning purchasing and estimating functions with other departments, such as construction, sales, and finance.
Randy Sexton
Vice President of Land
Randy is a seasoned executive in the homebuilding industry, bringing extensive expertise as the Vice President of Land at Landmark Homes. With a deep understanding of land acquisition, development, and entitlement processes, Randy plays a pivotal role in driving the company's growth and success. With over 25 years of experience in the industry with several national homebuilders, Randy has a proven track record of identifying strategic land opportunities and executing large-scale projects that align with the company's vision and objectives. As a collaborative leader, Randy fosters strong relationships with landowners, government agencies, and industry partners, leveraging these connections to negotiate favorable land acquisition deals and navigate complex regulatory processes. Known for his exceptional project management abilities, Randy oversees the entire land development lifecycle, from initial feasibility studies and entitlements to infrastructure development and lot delivery. In addition to his professional responsibilities, Randy is a US Navy veteran.
John Tickle
Vice President of Construction
John is an accomplished construction professional with a proven track record of delivering exceptional results in the homebuilding industry. As the Vice President of Construction at Landmark Homes, he provides strategic leadership and oversees all aspects of the construction process, ensuring the highest standards of quality, efficiency, and customer satisfaction. Known for his attention to detail and commitment to excellence, John is highly skilled in optimizing construction processes, managing complex timelines, and mitigating risks. He possesses a deep understanding of local building codes and regulations, enabling him to navigate regulatory environments effectively and ensure compliance at every stage of the construction process. John holds a degree in Construction Management from East Tennessee State University and has a widely varied background that includes telecommunication construction and commercial construction in various sectors including construction of the Music City Center in downtown Nashville.
Find Your Landmark