When it comes to interior design, one of the most impactful elements that can transform a space is the choice of floor tiles. From the kitchen to the bathroom and everywhere in between, floor tiles not only serve a functional purpose but also add character and style to a room. In this blog post, we will explore the latest floor tile trends that are revolutionizing interior design, helping you create stunning floors that make a lasting impression.
1. Natural Stone Elegance: Natural stone tiles continue to be a timeless choice for adding elegance and sophistication to any space. Whether it's marble, travertine, or slate, these luxurious materials bring a touch of nature indoors and create a sense of opulence. Natural stone tiles offer unique veining and patterns that add character and visual interest to your floors. From classic white Carrara marble to earthy terracotta tones, the versatility of natural stone allows you to find the perfect match for your desired aesthetic.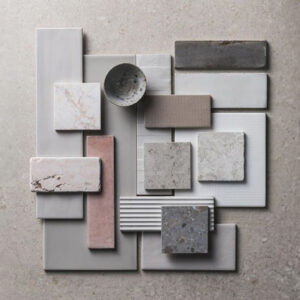 2. Wood-Look Tiles: The warmth and beauty of wood flooring have always been highly desired, but it may not always be the most practical option. Enter wood-look tiles, an innovative solution that combines the visual appeal of wood with the durability and easy maintenance of porcelain or ceramic tiles. These tiles mimic the natural grains, knots, and textures of various wood species, allowing you to achieve a cozy and inviting atmosphere without worrying about scratches, moisture, or upkeep. From light oak to rich mahogany, wood-look tiles offer endless possibilities for achieving a rustic or contemporary look.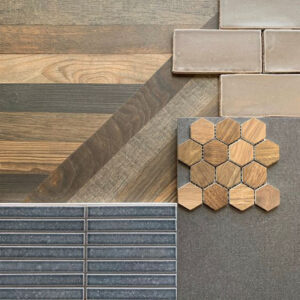 3. Geometric Patterns: For those seeking a bolder and more artistic approach to floor tile design, geometric patterns are making a statement. These tiles feature intricate designs and arrangements, such as hexagons, chevron, or Moroccan-inspired motifs. Geometric patterns add a sense of energy, movement, and visual interest to a space, becoming the focal point of the room. Whether you choose to use them sparingly as an accent or cover an entire floor, geometric patterned tiles offer a unique and eye-catching design solution.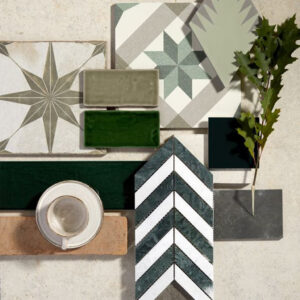 4. Subway Tiles: While subway tiles have long been associated with kitchen backsplashes and bathroom walls, they have also become a popular choice for flooring. The classic rectangular shape and glossy finish of subway tiles bring a timeless elegance and a touch of urban chic to any space. They can be laid in various patterns, such as herringbone or offset, to create visual interest. Subway tiles are available in a range of colors, from traditional white to bold hues, allowing for versatility and customization.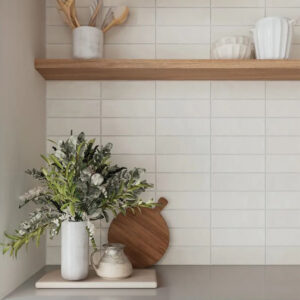 5. Terrazzo Resurgence: Terrazzo, a composite material consisting of chips of marble, quartz, glass, or other aggregates, has made a comeback in interior design. The speckled pattern and unique texture of terrazzo tiles create a sense of depth and character. This versatile flooring option is available in a wide range of colors and can be customized to suit any design style. From traditional to contemporary, terrazzo tiles add a touch of modernity and sophistication to a room.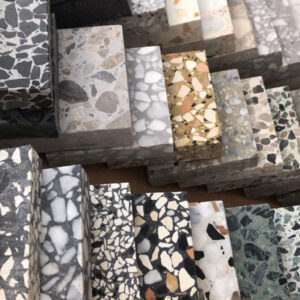 Floor tiles play a vital role in enhancing the beauty, functionality, and overall ambiance of a space. Whether you choose the timeless elegance of natural stone, the practicality of wood-look tiles, the modernity of large format tiles, the artistry of geometric patterns, the versatility of subway tiles, or the revival of terrazzo, there is a floor tile trend to suit your style and elevate your interior design. So, embrace these trends, experiment with different materials, colors, and patterns, and watch as your floors become a stunning focal point that anchors your entire space in style.